Each year we invite members to join us for a virtual day of advocacy.
The day includes a general overview of the legislative process, a discussion of current proposed legislation, individual and group meetings with legislators and leadership.
This is your chance to get involved and speak out on behalf of children and pediatricians. Whether you are new to the process or a "seasoned veteran", your participation helps us make a solid impact with Tennessee legislators.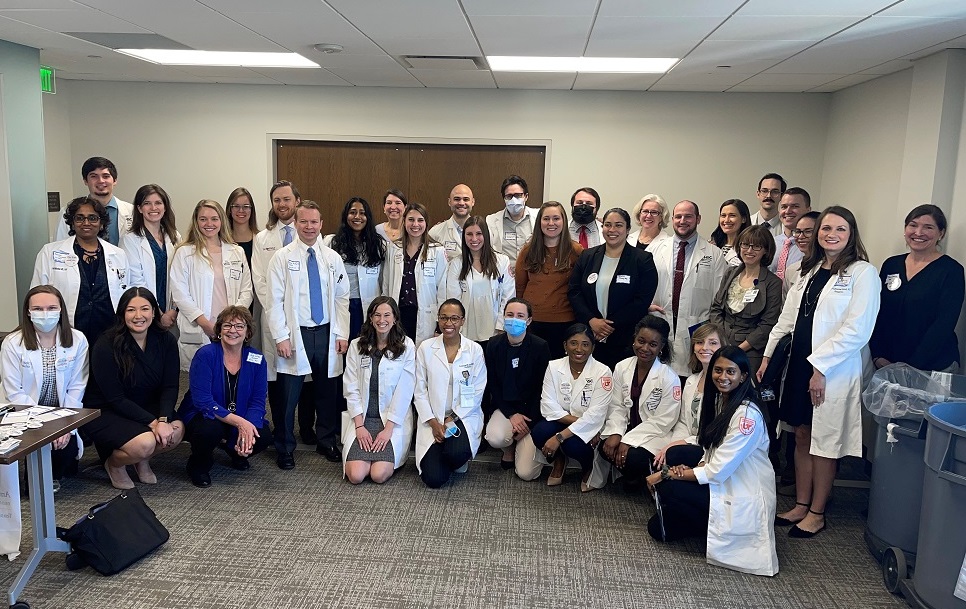 The 112th Tennessee General Assembly (TGA) adjourned at the end of April. The two-year assembly was both eventful and exhausting as it included three special sessions in addition to the two regular sessions. The 2022 regular session, the last meeting of the legislators for the 112th TGA, saw many wins for children, families and pediatricians across the state.
Governor Lee's budget included funding to extend TEIS services through age four, (for those already enrolled at age three) funding to create new primary care residency spots in Tennessee, increased funding for school nurses and school counsellors, and funding to continue to extend TennCare Coverage for post-partem mothers for 12 months following delivery and to add dental coverage for these new mothers. Furthermore, the Professional Privilege Tax for doctors was eliminated (starting in 2023), funding for telehealth services was extended indefinitely, and telehealth coverage will now include reimbursement for phone telehealth services when video services are not available! In addition, multiple "bad" bills were defeated. The mature minor doctrine survived, transgender youth can still receive appropriate care in Tennessee, and numerous COVID-19 related and anti-vaccine bills were also defeated.
The Nurse Practitioner and Physician Assistant Independent Practice legislation stalled again, but a working group is going to meet this summer with the goal of coming to a compromise to pass legislation next year. TNAAP continues to be very active with the Coalition for Collaborative Care (CCC) – a coalition of all medical specialties formed to tackle these scope of practice issues.
COVID also continued to be a hot topic this year. One of the most controversial bills to pass was a bill that allows pharmacists in certain situations to provide Ivermectin over the counter. Another bill makes employers that require COVID vaccinations also accept physician-documented acquired immunity. And of course, there were continued issues around K-12 education including sports participation, curriculum and now library content. These bills were not directly related to child health so other organizations took the lead, but TNAAP leadership and members were active in writing letters, publishing op-eds and continuing to advocate for all the children and families who are under our care.
AAP Legislative Conference Sponsorship
Annually TNAAP sponsors Tennessee Residents and Early Career Physicians (defined as first 10 years of practice) to attend the AAP Advocacy Conference. Please look for more information and the application late 2022!
Advocacy Education Series
TNAAP hosted four virtual advocacy sessions during 2020. We partnered with our lobbying firm, Schmidt Government Solutions, and the family advocacy organization, The Tennessee Justice Center, to address important topics of interest.
The four Tennessee residency programs participated along with other TNAAP members!
Missed a Session? View Recordings Here
Session 1: Intro to the Series, AAP Early Career Resources & Learning to Become an Effective Advocate – Click Here to Watch
Session 2: Understanding Health Disparities, COVID Mental Health and COVID Immunizations – Click Here to Watch
Session 4: Mitigating Barriers for Families and Children's Access to Health Insurance – Click Here Watch