TEIS: Early Intervention, Eligibility & How They Rely on You!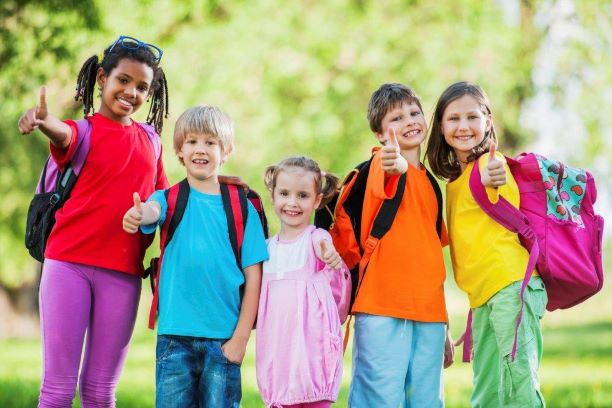 There is no denying that early intervention in Tennessee is growing. Today, the Tennessee Early Intervention System (TEIS) serves 2.5 times the number of families as they did 10 years ago. In the Fiscal Year 2020-2021, a record-breaking 20,751 referrals were made to TEIS. So far, 2021-2022 is tracking to have more than 20,000 referrals once again. From that large number of referrals, more than half were submitted by providers in the medical community. In Tennessee, doctors, nurses, and healthcare social workers aren't just a supporter of our program but a vital part of how TEIS supports children and families.
The process of determining eligibility begins immediately after someone submits a referral for a child. The TEIS district office has 45 days to determine eligibility and write a plan for that child's services if they are accepted. When our contracted eligibility providers begin their work, they consider many different factors. A child is eligible for TEIS based on information that comes from their doctor, as well as the results of a developmental evaluation. A child's evaluation must show a 25% delay in two developmental areas or a 40% delay in one area.
The TEIS Diagnosis List also serves as a helpful tool when considering eligibility. TEIS works with developmental physicians to constantly update and evaluate the list and encourage medical professionals to use it as a tool when referring children to our program.
During and after the evaluation process, medical records are vital to providing the early intervention team with information about the health of a child. First, we use the child's overall health assessment as part of the required multi-disciplinary approach. We also use annual health updates and specialist information to inform overall program planning for the child and family. Service coordinators, who work with the family throughout their early intervention journey, often encourage families to follow up with their physician if there are any questions the parents may have.
Many physicians have questions about what happens after they submit a referral. As TEIS works diligently to begin services, you will be notified that your referral was submitted. After that, we encourage you to communicate with the families you refer about how the process is going. As TEIS grows and continues to reach more families, our program would love to hear from those in our medical community about how to engage more frequently about children we all want to see succeed.If you are interested to see how a child is developing, TEIS encourages physicians to follow up with the family. Physicians are also welcome to contact the district office to receive information about the child's progress. Your support is invaluable for children and families along this journey. The 9 district offices across the state can also serve as a great resource for any questions that you may have about the process.
There are also many valuable resources on our website including eligibility information, TEIS Diagnosis List, and family resources.

Besides communicating regularly with families, you refer, your involvement with TEIS from a program level is also highly encouraged! The best ways to participate are to build a relationship with your district office, familiarize yourself with the TEIS Diagnosis List, and participate with statewide and local councils where medical input and expertise are always appreciated.
For more information on getting involved at the statewide level, please visit our website, or reach out to the TEIS Public Information Officer, Carly Carlton at carly.carlton@tn.gov. If you would like to get connected with TEIS leaders in your area, please email Joan Kennedy, Director of Program Implementation, at joan.kennedy@tn.gov.
TEIS is committed to finding every child and family in Tennessee that can benefit from our program. It is a goal we can only accomplish with a strong relationship with our medical providers. Thank you for your commitment to making sure every infant and toddler in Tennessee reach their optimal development.