A Pediatricians Role in Firearm Safety
Pediatrician's Role in Protecting Kids from Firearm Injuries
Cookeville, Knoxville, La Vergne, Memphis, Humboldt. These places are not only linked because they are places Tennesseans call home, but because they were each a location of one of Tennessee's five incidents of gunfire on school grounds in 2021.1 While tragic, school shootings represent a small proportion of the gun violence that occurs every day in communities across the United States. When children and teens are killed with guns, 60% are homicides, 35% are suicides, and 5% are due to unintentional injuries. 2
These tragedies are largely driven by access to firearms. During incidents of gunfire on school grounds, 78% of shooters under the age of 18 obtained the gun from their home or the home of a friend or relative.3 The firearm used in youth suicide comes from the home 9 out of 10 times. Nearly 90% of unintentional gun deaths and injuries in children occurred in the home.4 Tennessee is not immune to the devastation seen by pediatric firearm injures, with firearms representing the 2nd leading cause of death among children and teens in our state, one where approximately 51.6% of adults own firearms.5,6 The recent passage of the Permitless Carry Law will allow easier access to poorly secured firearms, which is associated with increases in homicide, suicide, and unintentional injury or death.
Evidence-based prevention efforts can mitigate the deadly risk of easy firearm access. Households with locked firearms and separate locked ammunition have a 78% lower risk of self-inflicted firearm injuries and an 85% lower risk of unintentional firearm injuries.4 Pediatricians are experts in preventative health for all ages: providing guidance on car seats, medication storage, bike helmets, and many more safety issues every day. Similar to these topics, counseling on firearm safety should be judgement-free, respectful, and collaborative. Consider incorporating the following practices into your daily safety discussions:
Assess how home firearms are stored in the context of safe storage principles (firearms stored unloaded, locked away, with ammunition stored separated).
Identify potential barriers to secure storage, working with the family to identify potential solutions including provision of a gun lock.
Encourage families to discuss secure storage in the other homes the child may visit, such as a friend or relative's home.
Pediatricians have long cited multiple barriers to firearm injury prevention counseling, including lack of training and desire for specific counseling language.7,8 Led by Dr. Shari Barkin at Vanderbilt University Medical Center, the AAP collaborated with firearm injury experts across the nation to develop a free, interactive online curriculum available for MOC Part 2 credit to address these identified barriers. The training describes universal firearm injury prevention guidance for pediatric providers in clinic settings providing concrete counseling skills, pragmatic video counseling examples based on existing evidence, and resources to learn more about safe storage practices. You can find the training on the Pedialink website here: https://shop.aap.org/safer-storing-firearms-prevents-harm/.
Pediatricians are a trusted voice in the clinic and the community. It is critical for us to engage in legislative advocacy for common sense gun laws. One such example to be introduced in the upcoming Tennessee legislative session is an Extreme Risk Protection Order (ERPO) law. Extreme Risk laws empower loved ones or law enforcement to intervene to temporarily prevent someone in crisis from accessing firearms. These laws can help de-escalate emergency situations and are a proven way to intervene before gun violence turns deadly. 9
As pediatricians, we see the effects on children who are exposed to violence resulting in depression, PTSD, school difficulties, and substance abuse. It is our responsibility to do everything we can to help every child grow up to be happy, healthy, and safe. We can encourage safer homes by providing effective, consistent firearm injury prevention counseling and support safer communities by advocating for common sense gun laws.
Key Firearm Injury Prevention Counseling Tips
Utilize every encounter as an opportunity to discuss firearm safety
Frame the discussion in the context of other injury and safety topics
Use open-ended, non-judgmental language
Educate on safe storage options, involving the family in finding a solution to potential barriers
Provide firearm safety resources, such as a gun lock
Encourage asking about secure storage in other homes the child visits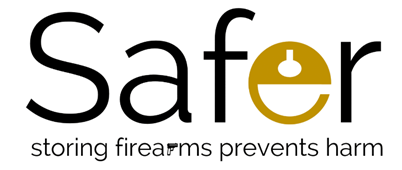 In response to AAP members request for firearm counseling education, the AAP partnered with Vanderbilt University Medical Center to develop an engaging training program called "Safer" offered for MOC Part 2 credit. The training provides up-to-date data on firearm injuries in children/teens, risk mitigation strategies, and showcases brief common counseling scenarios.
References
1.The long, shameful list of gunfire on school grounds in America. Everytown Research & Policy. Accessed January 11, 2022. https://everytownresearch.org/maps/gunfire-on-school-grounds/
2.WISQARS Fatal Injury Reports. Accessed January 11, 2022. https://wisqars.cdc.gov/fatal-reports
3. Li G. Factors Associated With the Intent of Firearm-Related Injuries in Pediatric Trauma Patients. Arch Pediatr Adolesc Med. 1996;150(11):1160. doi:10.1001/archpedi.1996.02170360050008
4. Grossman DC, Reay DT, Baker SA. Self-inflicted and Unintentional Firearm Injuries Among Children and Adolescents: The Source of the Firearm. Arch Pediatr Adolesc Med. 1999;153(8):875. doi:10.1001/archpedi.153.8.875
5. Injury Data Visualization Tools | WISQARS | CDC. Accessed January 11, 2022. https://wisqars.cdc.gov/data/non-fatal/home
6. Schell T, Peterson S, Vegetabile B, Scherling A, Smart R, Morral A. State-Level Estimates of Household Firearm Ownership. RAND Corporation; 2020. doi:10.7249/TL354
7. Hoops K, Crifasi C. Pediatric resident firearm-related anticipatory guidance: Why are we still not talking about guns? Prev Med. 2019;124:29-32. doi:10.1016/j.ypmed.2019.04.020
8. McKay S, Bagg M, Patnaik A, et al. Addressing Firearm Safety Counseling: Integration of a Multidisciplinary Workshop in a Pediatric Residency Program. J Grad Med Educ. 2020;12(5):591-597. doi:10.4300/JGME-D-19-00947.1
9. Extreme Risk Laws. The Educational Fund to Stop Gun Violence. Accessed January 11, 2022. https://efsgv.org/learn/policies/extreme-risk-laws/