Summer is finally here! Are you finding yourself searching for something new to keep your children entertained? Are you tired of doing the same things or hanging around the house exhausting every last board game? Tennessee is full of exciting (and sometimes educational) things to keep families busy and entertained this summer! Some of these ideas are right out your backdoor and others just a few hours away.
Bowling: Check out Kidsbowlfree.com to register your children for two free games of bowling a week all summer long! These bowling vouchers are accepted at over thirty bowling alleys across the state.
The Zoo: Spending the day at the local zoo is always a crowd pleaser. Check out their show schedules online or in person to get the most out of the day!
Local library: Check out your local library because chances are they have loads of fun and free activities for the kids all summer!
Local movie theater: If your children love the movies, AMC movie theaters offer a Summer Movie Camp program that shows kid-friendly movies for $4 on Wednesdays. This fee also includes a small popcorn, drink, and fruit snack. Regal Cinemas is also offering their summer movie express with $1 movies on Tuesday and Wednesday.
State and National Parks:Tennessee is full of great hiking trails, beautiful waterfalls and spectacular views of nature. You might be surprised how close some of these locations are to you! Pack a picnic, grab some outdoor games or just put on your walking shoes and check out the National Parks and Tennessee Parks pages to plan your next visit!
West Tennessee: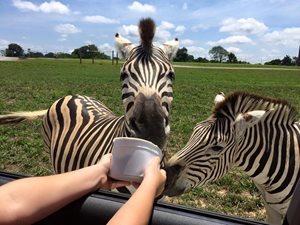 Tennessee Safari Park (Alamo, TN) – This park is unlike anywhere you have been before! Children of all ages will be entertained as you travel by car encountering various animal from across the world.
The Fire Museum (Memphis, TN) – Do you have a child that loves all things fire? Give this museum a visit, and bring everyone along because it is sure to be a hit!
Shelby Farms (Memphis, TN) – This park is one of the largest in the country and features more than 40 miles of trails. Shelby Farms also has a fantastic Woodland Discovery playground and Water Play Spray ground that children are sure to love.
Middle Tennessee: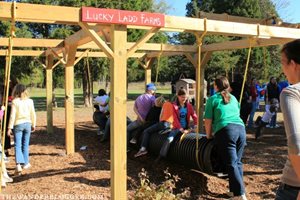 Lucky Ladd Farm (Eagleville, TN) – If you've never been to Lucky Ladds, this should be the next destination on your list. There are over 100 animals in their petting zoo, many slides, a splash pad, and a town dedicated just to toddlers!
Discovery Center at Murfree Springs (Murfreesboro, TN) – Rainy day? Spend it at the Discovery Center because whether it's science, trains, fossils, waterways or the rainforest, your children are sure to find something right up their alley.
Chuckles Family Fun Center (Crossville, TN) – Chuckles Family Fun Center truly is a fun center! Arcade games, go-carts, miniature golf, and lazer tag are sure to keep the children occupied for hours.
Splash in Cumberland Park (Nashville, TN) – This new park is free and located between the Shelby Street Pedestrian Bridge and the Korean War Veterans Memorial Bridge. Bring all the kids because there is plenty to do!
Watch the Tennessee Titans (Nashville, TN) – Near the end of the summer, the Tennessee Titans will be hosting training camp practices that are free and open to the public.
East Tennessee: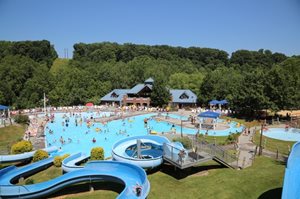 Wetlands Water Park (Jonesborough, TN) – This waterpark is affordable and fun for the whole family! Enjoy a lazy river, three flume slides, and much more! Check out their website for special events!
Dollywood (Sevierville, TN) – Dollywood is another destination that is fun for the whole family! Don't miss out on the rollercoasters, shows, carnival rides, and delicious food that this family-friendly park has to offer.
The Muse (Knoxville, TN) – Bring your children to The Muse for a fun and educational day! This museum has so much to offer for children of all ages. This museum also has the only public planetarium in Knoxville. They won't even realize that they are learning along the way.
Pigeon Forge – Located near the Smoky Mountains, Pigeon Forge has plenty of fun activities for children of all ages! Whether your children want to spend the day outdoors, at a museum, or in an arcade, there is something fun for everyone.
Have a safe and fun summer!