Brain Links Offers New Educational Tool Kit
A statewide team of brain injury specialists, Brain Links equips professionals serving children and adults with brain injury with current, research-based training and tools. With almost 20 years of grant-funded work in Tennessee serving students of all ages with brain injury, Brain Links created a toolkit for healthcare providers to bridge the gaps in addressing this complex diagnosis.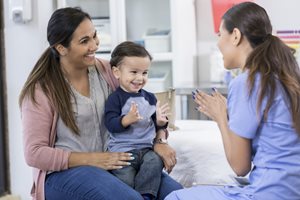 The toolkit includes items for in-office use, patient and family-friendly education, and Tennessee and national resources. This easy-to-use toolkit and training will prepare you to better treat and manage your patients with brain injury. Hear how the toolkit can help you improve outcomes from Dr. Pina Garza.
Your practice and your patients will benefit from:
increased identification – screening tools and protocol
stream-lined visits – treatment and referrals
informed and empowered patients – return to learn, play, work
increased reimbursement opportunities
Brain Links' materials and all training, in-person or online, are available at no cost. For more information and to schedule a free training for your practice, email tbi@tndisability.org or visit www.tndisability.org/brain. Follow Brain Links on Facebook and explore our YouTube Training Channel.